WE ARE INVESTING IN THE EDUCATIONAL, EMOTIONAL, MENTAL AND SPIRITUAL WELL-BEING OF CHILDREN.
Chris and Ana came to the Philippines in June of 2015 and were both moved by the prevalence of children living and sleeping on the streets. Having spent about 10 years growing up in the Philippines, Ana was able to speak Tagalog well enough to begin sitting with the kids on the sidewalks in February 2016 and teaching them English and the Bible.
In February 2017, they rented a building that served as a drop-in day center to try to meet more of the children's needs. In September 2018, they moved to a residential center in a new building, where the first nine boys would find a safe place they could call home. From there, they are enrolled in formal school, learn about healthy lifestyle and faith, are taught basic employability skills through vocational training, and learn the fundamentals of financial literacy and planning. With locally hired full time staff, new beneficiaries living in the home, and older boys who have left to join the workforce and help their families, the work continues.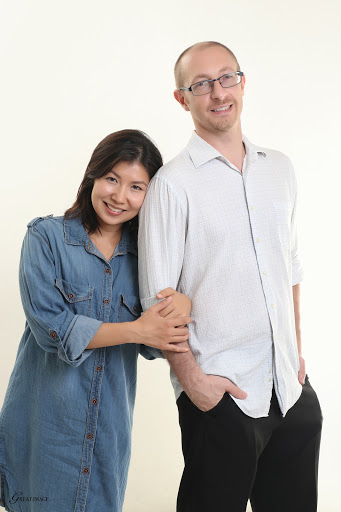 CHRIST-CENTERED FAITH
We believe that God is our ultimate partner & purpose. We are completely dependent on Him for provision for His vision.
SERVANT LEADERSHIP
We believe in dedicating our lives to serve others and for a greater purpose beyond ourselves. The most effect leaders are the best servants.
FAMILY-LIKE CULTURE
We believe that children are created for family. We are committed to cultivating a family-like environment for the best interest of the children we serve.
PASSION
Passion compels us to persistently pursue our purpose as ambassadors for children in need. We serve with passionate people who positively impact those we serve.
INTEGRITY
We highly value transparency, honesty & accountability. We steward with responsibility the resources we are entrusted with & integrity is an indispensable quality of our core value and character.
GROWTH & DEVELOPMENT
We are committed to cultivating a culture of character development through continuous learning. We see challenges as opportunities for personal, professional & organizational growth.
Street Education
Utilizing her Youth With A Mission training in teaching English as a second-language, co-founder, Ana Cozzone started teaching lessons in basic literacy and Bible studies to children in street situations in Holy Spirit Barangay.
Community Drop-In Center
Co-founder, Chris Cozzone, with background in International Development, worked together to create a small drop-in center for out-of-school youth in Barangay Holy Spirit. A board was established and Nehemiah Center was formalized.
Nehemiah Center was accredited to teach Alternative Learning System (ALS) and Pastor Lito Nuñal and Jonar Flores were the first Instructional Managers, providing out-of-school youth with a chance to receive an education.
Transitional Independent Living Program
Seeing the greater needs for safety and security, the co-founders and Pastor Lito Nuñal transitioned to residential care, serving 13 years old and above teenage boys who were in the greatest need for shelter care.
In order to meet the academic needs of those unable to be in residential care, our street outreach program continued with the help of Shynith Dacara who taught Alternative Learning System & biblical literacy on the streets of Holy Spirit Barangay.
Community Outreach Program
The COVID-19 pandemic has caused an increase in child poverty in the Philippines, removing years of gain in poverty alleviation. NCDCI responded by increasing the community outreach program to children on the streets and living in the landfills.
From Founders to Foundation
With 7 years of experience, NCDCI refined its mission, vision & core values. The lessons learned and victories gained were used to evaluate the NCDCI program & services and revised what was necessary in order to improve our social impact as an organization & as a community of those who believe that every child deserves a C.H.A.N.C.E.
Mission
To give children in need a C.H.A.N.C.E to rebuild their lives.
Christ-centered home
Hope
Acceptance
Nurture
Compassion
Empowerment
Discipleship
Discipleship is at the heart of who we are at Nehemiah Philippines. It is through our discipleship program that the children can heal from the deep wounds of deprivation, desertion, fatherlessness, and rejection. We walk alongside them through their journey to realized their true identities as beloved sons, adopted and cherished by the Nehemiah family, as well as by a global community of supporters who believe in them and invest in their destinies. Discipleship is the pillar by which we see the transformation of their hearts as orphans to accepted sons; from victim to victor. It is the most significant input to holistic and sustainable transformation.
Education
Quality education is the most valuable means to overcome generational poverty. With the help of our sponsors, we are able to provide educational opportunities via both formal and informal education to youth living in the margins of society.
Vision
To see children reclaim their future and restore their communities.
Vocational Training
Teenagers 15 years old and above in the program are eligible to participate in our vocational training component. This was created to empower teenagers to learn employability skills, entrepreneurial skills, develop work ethics, and time management. All participants must set aside 20% for savings as part of learning the value of planning for the future. For those 18 and above, they are given small monthly bills as part of financial literacy and further development of self-discipline.
Life Skills
Children living in highly impoverished, indigent areas face overwhelming odds and have very limited access to the most basic life skills training. Scholastic education alone is not enough to prepare them to face all of life's challenges to become well-adjusted adults; therefore, life skills training is a crucial part of our program. It is our goal to equip them with the skills they need to become independent, resilient, and responsible citizens. The life skills we teach are:
Self Awareness
Stress management
Emotional regulation
Positive thinking
Self-esteem
Interpersonal Skills
Empathy
Listening skills
Interpersonal effectiveness
Handling disputes
Managing relationships
Confident comunication
Thinking Skills
Goal setting
Decision making
Problem solving
Critical and creative thinking
Executive function skills
Resilience
GALLERY
Our lives, our mission, our purpose!